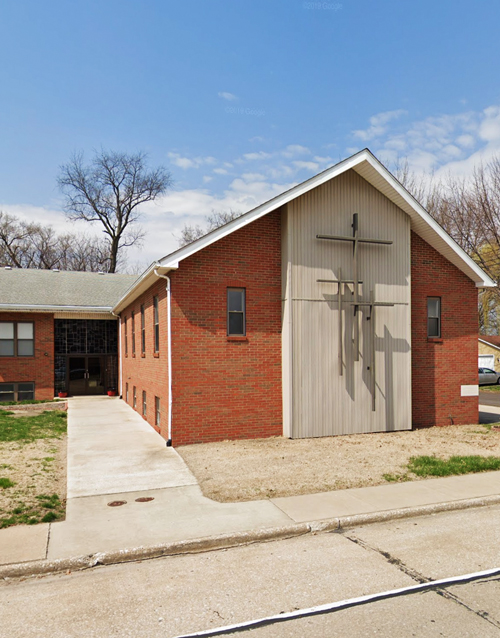 Address:
405 S Delmar Avenue,
Hartford, IL 62048
Service: Sundays 11:15 AM
Welcome to Hartford United Methodist Church! We are grateful for your presence in worship. If you have no church home, ours is open to you. You will find the people here to be friendly and eager to meet you.
We are located just 20 minutes from St. Louis, Missouri.
Twigs Summer Lunch Program
Weekend Backpack Meal program,
Operation Blessing,
Children's Loose Change Offering for Spero Family Services,
and, we celebrate our UMC Connection as a Multi-Year Five Star Giving Church.
Hartford First United Methodist Church is a story of a few, far-sighted, determined Christians. The first group of 27 met in various homes beginning September 26, 1920. The first church on West Watkins Street was dedicated on December 26, 1920. An adjacent parsonage was added in 1939. The congregation met at that location until they purchased the land and built a new church at its current location, Delmar at 4th Street with the first services held in 1951…a parsonage was added in 1955. An educational wing and front entrance remodel took place in 1962, In the first sixty years, membership grew from 27 to 147.
In 1995, a devastating fire destroyed the interior of the current location. Bent but not broken and persevering with the same spirit as the church founders, the church was rebuilt and rose from the ashes. In January of 1998, the congregation voted to merge with South Roxana UMC. A stained glass window, marking the ending of the ministry of the South Roxana Church is still on display at Hartford First UMC.
Hartford First United Methodist Church has long been a pillar of the Community. In the early days, funds were raised selling hundreds of home-baked pies to the Tannery and Refinery workers, Hosting Boy and Girl Scout Troops sponsoring softball and bowling teams, Methodist Youth Groups, Methodist Men's and Women's Societies, and more. Today we continue our work in the community, serving nearly 25,000 meals to our community's children through our Summer Twigs Lunch program.
With 30 pastors covering 101 years, the church story here is really about a collection of families that came together to become the church. Families have been, are, and will be the lifeblood of this community. Their legacy has been first and foremost bathed in prayer and hard work. A recent church historian observed that "with much prayer present, God has prospered us to this present time."